Amazon Web Services Feed
Enhanced APN Solution Space Provides More Go-to-Market Benefits for AWS Competency Partners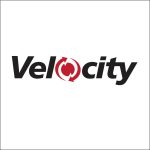 By Alice Bartose, Sr. APN Product Manager at AWS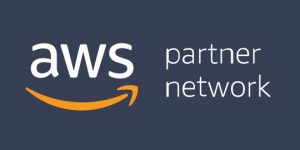 The AWS Partner Network (APN) has enhanced its APN Solution Space program with the integration of AWS Solutions Consulting Offers in the AWS Solutions Library.
Customers seeking to solve a business or technical problem on the Amazon Web Services (AWS) Cloud can now identify a consulting offer and engage with an AWS Competency Partner that has proven expertise solving that specific problem.
AWS Solutions Consulting Offers give customers access to vetted architecture without requiring the in-house capacity to deploy, integrate, and in some cases manage the architecture themselves.
All consulting offers provide customers up-front with a list of what will be delivered by the consulting engagement, the requirements of the customer to participate in the engagement, and a diagram of the architecture solution that will be deployed into their account.
By promoting these consulting offers in the AWS Solutions Library, we are providing greater customer visibility to solutions created by and delivered, through consulting engagements, by AWS Competency Partners.
Explore all AWS Solutions Consulting Offers >>
About the Program
AWS Solutions Consulting Offers layer consultative or professional services on top of a repeatable technical solution. These offers may include deployment, configuration, customization, or ongoing operations and managed services for a particular workload on AWS.
In some cases, a consulting offer may be built on top of an existing AWS Solutions Implementation architecture built by AWS, or on top of an AWS Quick Start architecture built by an APN Partner. In other cases, the technical solution is proprietary to the AWS Competency Partner and only available to customers via the consulting offer.
Regardless of the origins of the technical solution, we evaluate the underlying architecture for every consulting offer through the APN Solution Space program. We do this using a standardized process that incorporates best practices such as the AWS Well-Architected Framework.
Furthermore, AWS Competency Partners participating in the APN Solution Space program have demonstrated their ability to successfully execute on similar engagements with other AWS customers in the past.
After an AWS Solutions Consulting Offer has been validated through APN Solution Space, it gets listed in the AWS Solutions Library to make it easy for customers to discover offerings that address their unique business needs.
By using an AWS Solutions Consulting Offer, customers know the architecture used to solve their problem is validated by AWS, using best practices established by a decade of experience building in the cloud.
How to Participate in APN Solution Space
APN Solution Space is a partner validation program, designed to benefit AWS Competency Partners in promoting their solutions. This new integration makes it easier for customers to find the right solution and request a consulting engagement.
All AWS Competency Partners are eligible to participate in the APN Solution Space program. AWS Competency Consulting Partners who have delivered solutions to multiple customers using a standardized architecture, and AWS Competency Technology Partners who have professional services arms that offer deployment assistance for their own software products, are eligible to participate in the APN Solution Space program.
Please review the APN Solution Space Program Guide for more details.
Explore AWS Solutions Consulting Offers
Ensure continuous compliance and security when storing, processing, or transmitting PHI on AWS.
---
Cloudticity Oxygen is a fully automated managed services platform, providing full or partial coverage for over 200 HITRUST CSF controls mapped directly to HIPAA CFRs.
---
Foghorn's Fog360 security analysis and visualization service on AWS provides a valuable holistic snapshot in time of every layer of your AWS infrastructure.
---
Foghorn's VPC-In-A-Box on AWS is a solid core of pre-built, QA-tested, production-hardened code to quickly spin up a virtual private cloud.
---
Inawisdom's Machine Learning Discovery-as-a-Service offers customers a way to rapidly discover ultimate value from their data with best-in-class ML expertise.
---
A best practice AWS accelerator for serious digital business.
---
The AWS Connector for SAP integrates and enables SAP systems to archive documents directly on AWS in an easy, secure, and cost-effective way.
---
Emory Cloud Backup is an extension of your SAP HANA database and leverages SAP administration tools to manage your database backup catalog stored on Amazon S3.
---
Replace manual knowledge work with AI and unlock value by uncovering dark data.
---
Built to deliver outcomes in customer acquisition and retention, Customer AI leverages data from across the entire retail value chain to get more from your marketing.
---
Provectus Streaming Data Platform enables real-time data analytics to power and provide governance for a data lake ecosystem.
---
ThreatAlert ATO Acceleration is a continuous monitoring and compliance solution that reduces the time and cost of FedRAMP, FISMA, and CMMC compliance by up to 40 percent.
---
Through the enterprise serverless CI/CD consulting offer, businesses can adopt serverless architecture faster without needing to figure out the best practices themselves.
---
IoT Foundations creates your core AWS infrastructure with device parameters, tests it with a device simulator, and monitors incoming device data.
---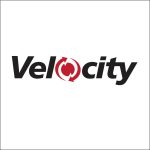 VCAMP is a Cloud Application Management Platform using DevOps automation to help businesses to simplify, optimize, and manage their enterprise applications.
---
Team Up with an AWS Competency Partner
The AWS Competency Program is designed to highlight APN Partners with demonstrated technical proficiency and proven customer success in specialized areas across industry, use case, and workload.
If you want to be successful in today's complex IT environment, and remain that way in the future, teaming up with an AWS Competency Partner is The Next Smart.
All of our AWS Solutions Consulting Offers are available in the AWS Solutions Library. Customers can browse the catalog, find the consulting offer that's right for them, and request a consulting offer engagement.