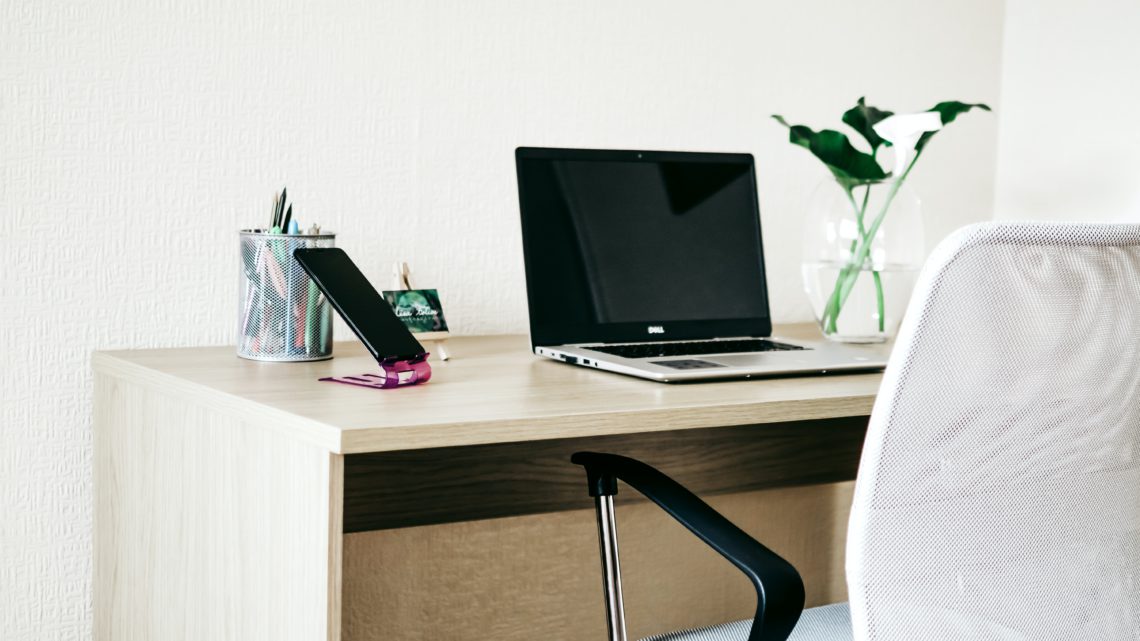 As we are currently in quarantine for the foreseeable future, you are most likely taking certification exams at home. In this blog post, I will give you a few tips and tricks on how to take an AWS certification exam at home. I recently went experienced this and I want to share my experience with you.
This post includes the following:
How to schedule an exam
AWS exam requirements
Exam check-in experience
What to expect during the exam
After the exam – what now?
How to schedule an AWS exam online
If you want to take an AWS certification exam from home, you would schedule it the same as you would do if you were going to take the exam at a testing center. To begin the process visit the AWS Certification website. This website requires you to create an AWS training and certification account (FREE) or sign in with an existing account.
Once you have signed into the AWS Training and Certification portal, scroll down until you see the "Schedule New Exam" button.
Once you click the "Schedule New Exam" button, you will be redirected to the Exam Scheduling page. This page contains a lot of information, but you will be most interested in the Eligible Exams section. Once you've located the exam you wish to schedule, you'll have two testing vendors to choose from; PSI and Pearson VUE. I used Pearson VUE with my last exam. I will also use Pearson VUE for this blog post. Click the appropriate schedule link and you will be redirected to the training vendors website.
Once the page loads, you will be able to choose from the following delivery options available for your selected exam.
At a local test center
This is a public institution available for delivering your exam.
At a home or office
OnVUE online proctored exams allow you to conveniently take an exam in the comfort of your home or office. To be sure that your computer and internet speed is sufficient, do both of the following actions. Perform a quick pre-check during scheduling to confirm compatibility of your mic, webcam and bandwidth. You will also want to perform a full system test BEFORE test day to further confirm compatibility with OnVUE software. I've included the system and workspace requirements below. The requirements may change with time, so you may want to check the most up to date requirements on the Pearson VUE website (link provided below). https://home.pearsonvue.com/aws/onvue.
System Requirements
Note: Windows Operating Systems must pass Genuine Windows Validation.
Windows Vista, Windows XP and Windows 7 are strictly prohibited for exam delivery.
All Linux/Unix based Operating Systems are strictly prohibited.
Operating System
Windows 10
Windows 8.1 (32-bit and 64-bit)
Mac OS 10.13 and above (excluding beta versions)
Firewall
Do not take your exam in a setting with a corporate firewall (including VPN), or, alert your Network Administrator to the network configuration requirements. We recommend testing on a personal computer. Work computers generally have more restrictions that may prevent successful delivery.
RAM
OS specified minimum RAM4 GB RAM or more
Display
Minimum Resolution: 1024 x 768 in 16-bit color.Additional monitors are forbidden.
Internet Browser
The newest versions of Microsoft Edge, Safari, Chrome, and Firefox or Internet Explorer 11.
Internet Connection
For optimal performance, a reliable and stable connection speed of 3 Mbps down and 2 Mbps up is required.Where possible, we recommend testing on a wired network as opposed to a wireless network.If testing from home, ask others within the household to avoid internet use during your exam session.Tethering to a mobile hotspot is explicitly prohibited.
Webcam
Webcam must have a minimum resolution of 640×480 @ 10 fps.
Webcam may be internal or may be external and connected to the computer.Mac users may need to allow OnVUE within their 'System Preferences: Security & Privacy: Privacy' settings for Microphone, Camera, Automation and Input Monitoring.
Sound & Microphone
Verify the audio and microphone are not set on mute in Windows.Mac users may need to allow OnVUE within their 'System Preferences: Security & Privacy: Privacy' settings for Microphone, Camera, Automation and Input Monitoring.
Browser Settings
Internet Cookies must be enabled.
Any Pop-Up blocking setting(s) must be disabled.
Device
All tablets are strictly forbidden, unless it has a physical keyboard and also meets the operating system requirements mentioned earlier.
Power
Ensure you are connected to a power source before starting your exam to avoid draining your battery during the exam
Work area and the exam environment requirements
One of the big differences between taking the AWS exam at home, instead of an exam center, is your responsibility for your testing area. You must have a clean testing area.
Workspace Requirements: How do I know if my home or office location is ok?
During the check-in process, you will be asked to take photos of your work area, which will be checked by security prior to exam launch. Please ensure that your desktop is clean and that you are not within arm's reach of books, notepads, sticky notes, papers, pens, pencils, and other writing instruments/objects. Additional monitors and computers must be unplugged and turned off, and all smart accessories and devices must be removed and turned off. Items on the wall with writing on them, such as whiteboards, will be inspected. If your workspace does not pass a room scan, you are not permitted to proceed with taking the exam.
Please ensure that you are in a well-lit room for the proctor to see you and your workspace. Avoid exam locations with a light source behind you (such as a window or bright lamp). An artificial light source is recommended, as the availability of natural light may change over the course of your exam appointment. Remember that no third party may enter the room during your exam. If this occurs, your exam session will be terminated. This room will need to be a quiet space without any noise or other distractions. Exam candidates are ultimately responsible for ensuring the workspace meets all of the requirements
Click the "Next" button to continue scheduling your exam. You will need to accept the online exam policies before continuing to the next page.
Select your exam language.
Review the exam details, then click "Next".
Choose an exam date and an available time. Once you have selected your date and time, click next to confirm and proceed to checkout.
Exam Prep Tips
To make the process as simple as possible, put everything away and clean up your work space.
Clear your desk, nothing on the desk except your computer.
If possible, take the exam in a room with no extra monitors.
Close the door and window, put a "please do not enter, testing in progress" sign on the door, so no one accidentally disrupts your exam.
Notify family members and co-workers that you are taking an exam.
Take the exam in a clean location, all tech devices (phone, tablets) out of arms reach.
Exam day check-in experience
Before you can start the exam, you will need to check-in, which includes verifying your ID and showing your exam room and desk area. You will take pictures of your working area, your ID and a picture of yourself. You will need to move your camera around to show the space to the online proctor.
Be sure that you have administrative rights on your computer so you can download the testing software.
Have your phone ready to take pictures of your ID, password, etc. and your testing area. The phone will also be used to contact you during the exam if the proctor can not reach you using the chat.
Have your driver's license, passport, or other acceptable identification available so that your identity can be verified.
The online proctor will review testing behavior/conduct, testing environment, and communication process during exam delivery.
You MUST shut down all non‐essential applications (such as chat tools and email).
During the exam
The exam experience is basically the same as in the local test center. However, you will be monitored while you take the exam.
The webcam and the microphone will be on during the exam. If the proctor is not able to see you, observes someone else in the room, or hears someone talking, the exam will be stopped.
You are not allowed to read the questions and answers out loud.
You may not copy or record questions or answers from the exam using any means, and you may not share or discuss the questions or answers seen in the exam with others.
After the exam
After completing the exam, you will immediately get informed if you have passed the exam.
I hope this guide was helpful. I wish you the best with your learning, and good luck with your exam. If you should have any questions, feel free to leave a comment or contact me via any of my social media channels.